Mixed cobalt(III) complexes with aromatic amino acids and diamine. Part II. Synthesis and configuration of (1,2-diaminoethane)bis(L-tyrosinato)-cobalt(III)complex diastereomers. The crystal structure of the Delta-C-1-cis(O) diastereomer
Authors
Miodragović Đenana U.
Bogdanović, Goran A.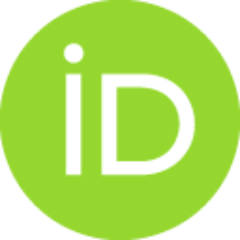 Milosavljević, Slobodan M.
Malinar, MJ
Celap, MB
Spasojevic-de Bire, A
Macura, S
Juranic, N
Article (Published version)

Abstract
In the reaction of trans-[CoCl2(en)(2)](+) with L-tyrosine all six theoretically possible diastereomers of the (1,2-diaminoethane)bis(L-tyrosinato)cobalt(III) complex were formed. The following five were isolated: Delta -trans(O); and Lambda- and Delta -C-2-cis(O) and Lambda- and Delta -C-1-cis(O) diastereomers, while the Delta -trans(O) diastereomer was only detected in the corresponding eluate. Separation of the obtained diastereomers was performed by chromatography on a Dowex 1 x 4 column. Characterization of the isolated diastereomers was carried out by means of elemental analysis, electronic absorption, circular dichroic, H-1 and C-13 NMR spectra, and by x-ray crystal structure analysis in the case of the Delta -C-1-cis(O) diastereomer. We established the general rule of preference of diasteromers formation in complexes of [Co(L-aa)(2)diamine](+) (L-aa = L-amino acid anion; diamine = 1,2-diaminoethane or 1,3-diaminopropane) type.
Keywords:
CD / cobalt(III) complex / crystal structure / NMR / L-tyrosine / synthesis
Source:
Enantiomer, 2001, 6, 5, 299-308
Publisher:
Gordon Breach Publishing, Taylor & Francis Group, Philadelphia