Lipid composition of the microbial mat from a hypersaline environment (Vermelha Lagoon, Rio de Janeiro, Brazil)
Authors
Silva, Tais Freitas Da
Gomes, Sinda Beatriz Carvalhal
Silva, Frederico Sobrinho Da
Stojanović, Ksenija A.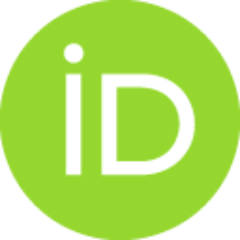 Castro, Rosane Nora
Filho, João Graciano Mendonça
Santos, Milton
Article (Accepted Version)

Abstract
This study determines organic-matter (OM) composition in the different color layers of a stratified hypersaline microbial mat and verifies the hypothesis that each layer includes a distinct group of lipids. The relation of precursor lipids from the microbial mat to the hydrocarbon composition in fossil records was also evaluated. To that end, the composition was studied of glycolipids (GLs), phospholipids (PLs), and "neutral" lipids (NLs, including hydrocarbons, n-alkanols, sterols, hopanols, free fatty acids, and wax esters) in four different color layers (A–D; depth intervals: up to 0.5 cm, 0.5–1.0 cm, 1.5–3.0 cm, and 3.0–6.0 cm, respectively) of a stratified hypersaline mat from the Vermelha Lagoon, Rio de Janeiro, Brazil.
Source:
Journal of Sedimentary Research, 2021, 91, 4, 349-361
Publisher:
Society for Sedimentary Geology
Note:
This is peer-reviewed version of the following article: Da Silva, T. F.; Carvalhal Gomes, S. B.; Da Silva, F. S.; Stojanović, K.; Castro, R. N.; Mendonça Filho, J. G.; Santos, M. Lipid Composition of the Microbial Mat from a Hypersaline Environment (Vermelha Lagoon, Rio de Janeiro, Brazil). Journal of Sedimentary Research 2021, 91 (4), 349–361. https://doi.org/10.2110/jsr.2021.01.