Bioelements and Non-Essential Elements in Honeybees and Their Hemolymph, Larvae, Pupae, Honey, Wax, Propolis and Bee Bread
Authors
Ilijević, Konstantin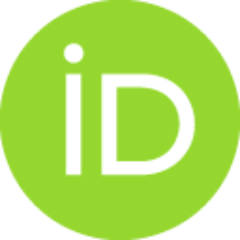 Vujanović, D.
Zarić, N. M.
Orlić, Jovana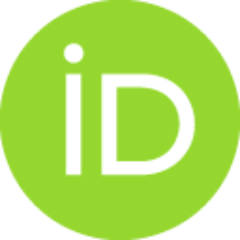 Orčić, S.
Purać, J.
Kojić, D.
Blagojević, D. P.
Čelić, T.
Conference object (Published version)

Abstract
In our previous research we have explored concentrations of 16 elements in samples collected from 3 different environments: Golija (rural region), Belgrade (urban region) and Zajača (industrial region). These three locations were chosen due to their distinctly different degrees of urbanization and industrialization. Macroelements (Ca, K, Mg, Na), microelements (Cu, Fe, Mn, Zn) and non-essential elements (Al, Ba, Cd, Co, Cr, Ni, Pb, Sr) were determined in the whole body of honeybees, but the major novelty of the research was that hemolymph of the bees was analysed as well. Significant spatial but also seasonal variations in content of bioelements and non-essential elements were observed. These findings have raised several important questions which are addressed in our current study. In order to better understand how bees' environment does affects concentrations of elements mentioned above, dust and pollen collected from the same locations were analysed. They represent 2 major sources of
...
bio elements and toxic elements for the bees: food and atmospheric deposition. For the better understanding of dynamics of investigated elements the scope of our research was further extended to the analysis of bee bread, honey, crops, wax, propolis, larvae and pupae. The samples were digested in accordance with the US EPA SW-846 Method 3052. Closed microwave digestion system (ETHOS 1, Advanced Microwave Digestion System, Milestone, Italy) was used for digestion with 5 to 8 ml of concentrated HNO3 and 1 or 2 ml of concentrated H2 O2 (depending on the mass and type of the sample). Concentrations of: Al, Ba, Cd, Co, Cr, Cu, Ca, Fe, K, Mg, Mn, Na, Ni, Pb, Sr and Zn were determined by ICP-OES (iCAP 6500Duo, Thermo Scientific). Very low concentrations of: Co, Cr, Cd and Pb, which occurred in some samples were confirmed by ICP-MS (iCAP-Q-ICP-MS, Termo Scientific). Ratios between concentrations in the samples from industrial region and urban region were calculated and compared for different matrices. Concentrations of toxic metals such as Pb and Cd were significantly elevated in dust samples from the industrial site, and similar trend was observed for pollen, bee bread, wax, propolis, and the whole bees. Elevation of concentrations was not observed (or it was present in significantly lesser extent) for the samples of honey, larvae and pupae.
Source:
Book of Abstracts 21st; European Meeting on Environmental Chemistry, 2021, 81-81
Publisher:
Belgrade : Serbian Chemical Society
Funding / projects: