The Anions Profile as an Important Property of Soil in European Beech Forests
Authors
Tosti, Tomislav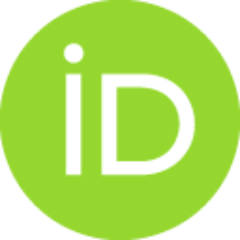 Veselinović, G.
Azavedo, J.
Fonseca, F.
Štrbac, S.
Stojadinović, S.
Kašanin-Grubin, Milica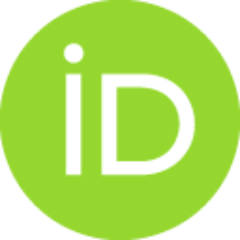 Conference object (Published version)

Abstract
As the forests decrease in their size and quality, the forest ecosystems, as well as the ecosystems services and climate also change. Hence many of the animals and plants are relocated or brought into jeopardy of distinguishing. Directly and indirectly climate changes affect the growth and productivity of forests through changes in soil properties, temperature, draught, atmospehric falls and other factors. The effects of climate change on soils are expected mainly through alteration in soil moisture conditions and increase in soil temperature and CO2 levels [1]. These changes influence complex forest ecosystems since concentration of soil organic carbon, nitrogen cycles, water and nutrient retention, filter functions and erosion control are also affected. The hustle enviroment lead to forest extiction due to changes in the formation and conservation of soil structure, available water-holding capacity, soil nutrient cycling, and soil biodiversity transport of nutrients. The forest trees
...
slowly extinct, decompose and change nitrogen cycles, content of organic carbon and other factors that influence the rest of forests ecosystems. In this study, the most abundant anions of European beech forest soils were investigated due to their specific roles in forests ecosystems. The carbonate and sulfate play important role in soil structure, water holding capacity and soil density. On the other hand, phosphate and nitrate ions can be regarded as markers of undisturbed forest ecosystems. The chloride is relatively uninvolved in neither biological nor inorganic chemical reactions [2]. Leaching in forest soils is limited by physco chemical reactions and roots needs. The framework of this study is to develop adequate database of forest ecosystems, and their response to climate change. This will involve analysis of physicochemical properties, anion and elemental composition. For that purpose, 80 soil samples from 15 soil profiles (0-10 cm, 10-20 cm, 20-40 cm and 40-80 cm) were collected from beech forests of Spain, Czech Republic, Slovakia, Germany, Poland, Romania, Serbia, Italy, Bosnia and Herzegovina and Slovenia (Figure 1). Dionex ICS 3000 was used for anion analysis. The obtained results pointed out relatioship of sulfate and carbonate according to the soil type, while others anions did not exhibit such behavior. Climate change leads to leaching of basic cations which leaves the soils more acidified and this can be even more severe in soils containing high concentrations of sulfates [3]. The database of the major anion profile can be used for building apropriate model for assessing and predicting the effects of the climate changes on forest ecosystems The outcomes of this study will be compiled with the research conducted on pollution induced and climate change effects regarding aquatic, atmospheric and terrestrial systems, which will be operationalized in a geo-spatial and temporal forecasting model. The obtained models may be used as screening techniques for predicting the environmental stress caused by climate change in forest mountain regions.
Source:
Book of Abstracts 21st; European Meeting on Environmental Chemistry, 2021, 103-103
Publisher:
Belgrade : Serbian Chemical Society
Funding / projects: