Anthropogenic and Climate Influence on Land Degradation
Authors
Stefanović, M.
Mijatović, N.
Kašanin-Grubin, Milica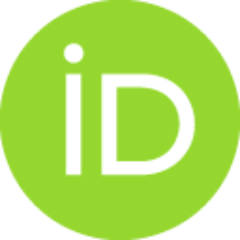 Veselinović, G.
Stojadinović, S.
Jovančićević, Branimir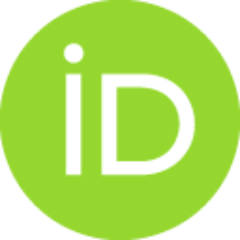 Conference object (Published version)

Abstract
Badlands are areas with scarce or completely absent vegetation formed in a wide range of lithologies in different climate conditions and exposed to a wide range of geomorphological processes [1]. Generally, rapid evolution governed by erosion processes is a consequence of complex mineralogical and physico-chemical sediment composition and climate conditions. Because of that, badlands are often described as natural field laboratories and, furthermore, badland material is suitable for laboratory experiments that can, in controlled conditions, provide insight of changes that occur in the field. As indicated above, beside lithology, climate is one of the most significant factors in badlands forming. Since human activities have great impact on the environment and since climate changes present one of the biggest environmental pollution problems nowadays, in this research badland material was exposed to different conditions with the aim of monitoring changes caused by extreme climate conditio
...
ns and acid ice. Three samples from badlands in China organized in six sets were treated with ice (representing snow) and acid ice (frozen acid rain) during fifteen cycles, dried in the oven for three cycles and afterwards again threated with ice and acid ice for additional five cycles. After each cycle samples were photographed, so that physical changes can be tracked, while leachate was collected and analyzed for monitoring changes in its volume, pH, electrical conductivity (EC) and cation concentration. Beside slight oscillations in parameters through cycles of samples treated with acid ice, extreme changes in observed parameters were not noticed neither between samples, nor between treatments. Leachate EC were a bit higher in samples treated with ice, leachate volume was higher for samples treated with acid ice, while pH was similar in both cases. Cation concentrations are similar in the leachate of all tested samples. In most of cases, the highest concentrations were measured at the beginning of the experiment, during the first two cycles or during the first "ice" cycles after drying. This indicates the high cation concentrations originate from the sediment surface or washing along the crack that appeared after drying. Physical changes that occurred through cycles implied that heat/drought is more aggressive agent of sediment decay. Decay caused by ice is slower, not as aggressive as drought, but not negligible, causing noticeable and significant cracks and fissures of fragments. This experiment confirmed that drought has high impact on sediment weathering, but more importantly, pointed out the impact of ice and its thawing, opening new questions about climate impact on forming, erosion processes and evolution of badlands which need to be further examined.
Source:
Book of Abstracts 21st; European Meeting on Environmental Chemistry, 2021, 141-141
Publisher:
Belgrade : Serbian Chemical Society
Funding / projects: