Synthesis and absolute configuration of novel mono- and dinuclear cobalt(III) complexes containing S-phenylalanine
Authors
Miodragović Đenana U.
Malinar, MJ
Milosavljević, Slobodan M.
Zarić, Snežana D.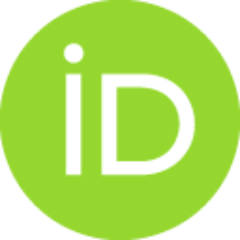 Vucelic, D
Celap, MB
Article (Published version)

Abstract
Two diastereomers of bis(1,3-diaminopropane)(S-phenylalaninato)cobalt(III) were prepared by reaction of S-phenylalanine with carbonatobis(1,3-diaminopropane)cobalt(III). The diastereomers were separated on an optically active Sephadex QAE column and their absolute configurations assigned by means of circular dichroism. In addition, H-1 NMR spectra of the diastereomers were analyzed in terms of the population of the three predominant rotamers of the coordinated S-phenylalaninato ligand. One out of 24 theoretically possible diastereomers of the dinuclear species di-mu-hydroxo-tetrakis(S-phenylalaninato)dicobalt(III) was obtained by direct synthesis and its absolute configuration deduced from CD spectra.
Keywords:
absolute configuration / circular dichrosium / cobalt(III) complexes / H-1 NMR / S-phenylalanine / synthesis
Source:
Journal of Coordination Chemistry, 2002, 55, 5, 517-526
Publisher:
Taylor & Francis Ltd, Abingdon