In-house-prepared carbon-based Fe-doped catalysts for electro-Fenton degradation of azo dyes
Authors
Savić, Slađana D.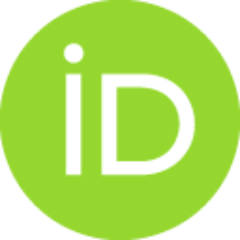 Roglić, Goran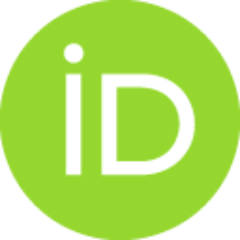 Avdin, Vyacheslav V.
Zherebtsov, Dmitry A.
Stanković, Dalibor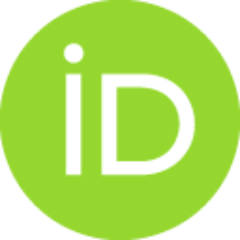 Manojlović, Dragan D.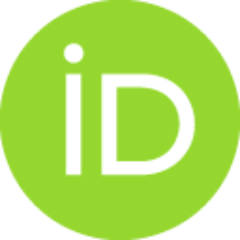 Article (Published version)

Abstract
Compounds used in the fashion industry effect the water bodies in the vicinity of textile factories, resulting in the visible coloration of surface water. Fe-doped graphite-based in house prepared electrodes were used in the Fenton--like degradation of Reactive Blue 52 (RB52). The electrodes consisting of high-density graphite in three granulation sizes and three levels of Fe content were characterized using scanning electron microscopy (SEM). The amount of Fe in the electrodes and H2O2 concentration in syn­thetic textile wastewater were optimized. Additionally, the size of graphite grains was varied to inves­tigate whether it effects the degradation rate. Under only 10 min of electro-Fen­ton degradation, a system with 10 mmol dm-3 of H2O2 and an electrode made of 7 % of Fe and 70 µm of granulation size of graphite, degraded over 75 % of RB52, and over 99 % after 40 min of treatment. The obtained results indicate that the proposed approach could be beneficial in the field of novel mate
...
rials for environmental applic­ation and that in house prepared carbon could be an excellent replacement for commercially available supports.
Једињења која се користе у модној индустрији утичу на водна тела у околини текс- тилних фабрика, што резултира видљивим обојењем површинских вода. Домаће елек- троде на бази графита допиране гвожђем биле су укључене у деградацију Reactive Blue 52 (RB52) механизма попут Фентонове реакције. Електроде су се састојале од графита велике густине у три величине гранулације и три количине Fе и окарактерисане су помоћу скенирајуће електронске микроскопије (SEM). Оптимизоване су количина Fe у електродама и концентрација H2O2 у синтетичкој текстилној отпадној води. Додатно, величина графитних зрна је варирана како би се испитало да ли утиче на брзину раз- градње. За само 10 min електро-Фентонове деградације систем са 10 mmol dm-3 H2O2 и електродом од 7 % Fе и 70 μm величине гранулације графита разградило се преко 75 % RB52 и преко 99 % након 40 min третмана. Добијени резултати указују на то да пред- ложени приступ може бити користан у области нових материјала за примену у животној сре
...
дини и да домаће припремљени угљеник може бити одлична замена за комерцијално доступне носаче.
Keywords:
reactive blue 52 / granulation / decolorization / hydrogen peroxide / graphite / advanced oxidation processes
Source:
Journal of the Serbian Chemical Society, 2022, 87, 1, 57-67
Funding / projects: