Synthesis and characterization of the cobalt(III) complexes with ethylenediamine-N,N '-di-3-propanoate ligand and its esters
Authors
Kaluđerović, Goran N.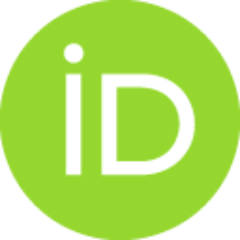 Sabo, Tibor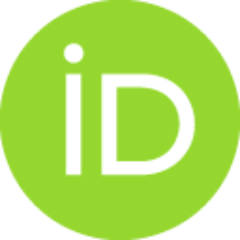 Article (Published version)

Abstract
The novel N,N-type bidentate ligands, diethyl-(deeddp . 2HCl), dipropyl- (dpeddp . 2HCl, dibutyl- (dbeddp . 2HCl) and dipentyl- (dveddp.2HCl) esters of ethylenediamine-N,N'-di-3-propanoic acid dihydrochloride (H(2)eddp.2HCl), and the eddp-cobalt(III) complexes with the corresponding esters have been synthesized via an air oxidation method. During the preparation of these complexes, one part of the ester coordinated as a bidentate ligand, and the other part hydrolyzed and coordinated as a tetradentate ONNO ligand geospecifically to the cobalt(III) ion to give only one isomer, Cl-symmetric, which has been characterized by electronic absorption, infrared, H-1 and C-13 NMR spectroscopy and elemental analysis. It is of interest that this is the first Co-III(eddp)(N,N'-R-2-en)-type complex preparation, which gives only one isomer, without regard to the number of atoms in the alkyl chain. (C) 2002 Published by Elsevier Science Ltd.
Keywords:
cobalt(III) complexes / tetradentate ligands / bidentate ligands / eddp
Source:
Polyhedron, 2002, 21, 22, 2277-2282
Publisher:
Pergamon-Elsevier Science Ltd, Oxford