Students' Argumentation Skills Expressed in the Context of the History of Chemistry
Authors
Milanović, Vesna D.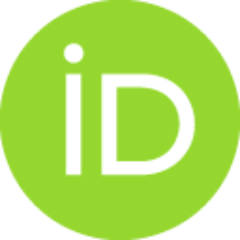 Trivić, Dragica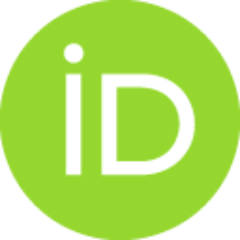 Conference object (Published version)

Abstract
The development of students' abilities to formulate arguments, reason and think critically in scientific context is one of the goals of science education [1]. Episodes from the history of chemistry can serve as that scientific context. The research was conducted with the aim of examining students' ability to apply the newly acquired knowledge about composition, structure and general properties of organic compounds to formulating arguments for and against the views of the scientists who had contributed to the development of organic chemistry in the 19th century. A total of 43 students aged 14 participated in this research in the school year 2017/18. Firstly, the students individually read the text about the composition, structure and general properties of organic compounds and how these compounds are different from inorganic compounds. After that, they listened to audio-voice recordings in which the views of scientists who are given the credit for the development of organic chemistry we
...
re interpreted (Jоns Jacob Berzelius, Friedrich Wоhler, Antoine - Laurent de Lavoisier, Friedrich August Kekulе von Stradonitz and Archibald Scott Couper). After each recording, students were expected to individually estimate whether the presented views of the scientists would be acceptable today or not and to write arguments for and against. The students were given the opportunity to use the text they had previously read as the source of information for formulating arguments. In this approach the students were in a position to apply the acquired knowledge in order to estimate the views of the scientists, and to improve their high-order cognitive skills. A conclusion supported by at least one justification was labelled as an argument in the analysis of students' answers in this research. The structure and contents of arguments were evaluated jointly on a 0-to-5 scale according to the modified version of the methodology described in the literature [2]. One third of the total number of produced arguments contains a conclusion, justification and additional explanation of the justification. At the same time, this kind of argument is the most frequent. Based on the obtained results it can be concluded that the episodes from the history of chemistry in combination with some other sources of information can serve as a fruitful context for formulating arguments and stimulating high-order cognitive skills. References: [1] D. Katchevich, A. Hofstein, R. Mamlok-Naaman, Argumentation in the Chemistry Laboratory: Inquiry and Confirmatory Experiments, Res. Sci. Educ. 43 (1) (2013) 317-345. [2] A. Zohar, F. Nemet, Fostering Students' Knowledge and Argumentation Skills through Dilemmas in Human Genetics. J. Res. Sci. Teach. 39 (1) (2002) 35-62.
Source:
Извор: 14th European Conference on Research in Chemical Education, Book of Abstracts WARSAW, POLAND 2 nd – 6 th September, 2018, 2018, 57-67
Funding / projects: