Unapređivanje naučne pismenosti mladih kroz kognitivno šegrtovanje
Improving young people's scientific literacy through cognitive apprenticeship
Authors
Putica, Katarina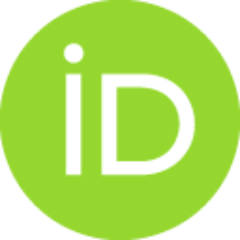 Trivić, Dragica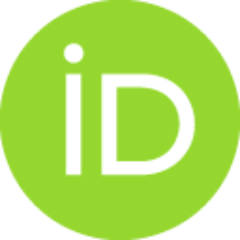 Conference object (Published version)

Abstract
U svetu u kome svakodnevno dolazi do novih naučnih i tehnoloških otkrića, naučna pismenost, koja podrazumeva sposobnost primene naučnih znanja prilikom rešavanja problema i donošenja odluka na ličnom i globalnom planu, predstavlja jednu od ključnih kompetencija koja se mora razviti kod mladih [1]. Međutim, zbog nastave koja se svodi na izlaganje čistih akademskih znanja, učenička motivacija za učenje prirodnih nauka je mala, akademska postignuća slaba, a broj zainteresovanih za studiranje fakulteta na kojima dominiraju prirodne nauke je sve manji [2,3]. Usvajanje i funkcionalizacija novih znanja biće olakšani, ukoliko se učenicima prezentuju u okviru autentičnih nastavnih situacija koje oslikavaju njihovu primenu u realnom životu [4]. Efektivan model nastave koji omogućava sticanje novih znanja u okviru autentičnih situacija i kroz stalnu interakciju s nastavnikom, poznat je pod nazivom kognitivno šegrtovanje [5]. U ovom radu će biti predstavljene karakteristike modela kogni
...
tivnog šegrtovanja, uz konkretan primer njegove primene u nastavi organske hemije.
In a world where new scientific and technological discoveries occur on daily basis scientific literacy, defined as an ability to apply scientific knowledge in order to solve problems and make decisions on personal and global level, represents one of the key competencies that young people need to develop [1]. However, teaching science in a way that focuses only on transmission of pure academic content causes students motivation to learn science to be minimal, their academic achivement poor, and their interest to enroll in faculties whose curriculum is dominated by science to decline year after year [2,3]. Acquisition and functionalisation of new knowledge will be faciliated if presented to the students within authentic learning situations that depict its application in the real world [4]. An effective teaching model that enables the acquisition of new knowledge within authentic situations and through constant interaction with the teacher is known as cognitive apprenticeship [
...
5]. In this paper we will present the main features of the cognitive apprenticeship model, along with an concrete example of its application in teaching organic chemistry.
Keywords:
naučna pismenost / izlaganje čistih akademskih znanja / autentične nastavne situacije / kognitivno šegrtovanje / primena kognitivnog šegrtovanja u nastavi organske hemije / scientific literacy / teaching pure academic content / authentic learning situations / cognitive apprenticeship / application of cognitive apprenticeship in teaching organic chemistry
Source:
Teorija i praksa nauke u društvu: izazovi i perspektive, 6 - 7. novembar 2014. godine, Beograd, Srbija, 2014, 67-79
Publisher:
Hemijski fakultet Univerziteta u Beogradu
Funding / projects:
Note:
Drugi naučni simpozijum sa međunarodnim učešćem