Development of fluorinated indanone-based derivatives for the imaging of monoamine oxidase B via positron emission tomography
Autori
Teodoro, R.
Dukić-Stefanović, Sladjana
Lai, T. H.
Claus, O.
Jevtić, Ivana I.
Penjišević, Jelena Z.
Toussaint, M.
Deuther-Conrad, W.
Gundel, D.
Andrić, Deana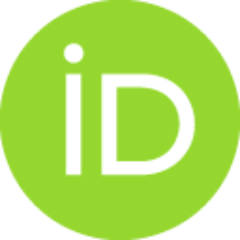 Scheunemann, M.
Kostić-Rajačić, Sladjana V.
Burst, P.
Konferencijski prilog (Objavljena verzija)

Apstrakt
Ziel/Aim The monoamine oxidase B (MAO B) isoenzyme is known to be involved in the oxidative deamination of biogenic amines. While the use of MAO B inhibitors is already well-established for the treatment of Parkinson's disease, recent reports suggest its involvement in certain types of brain tumors.1 We herein aim at the synthesis and preclinical evaluation of fluorinated indanone-based derivatives targeting MAO B in the brain via positron emission tomography (PET). Methodik/Methods A small series of fluorinated indanone derivatives was obtained via the O-alkylation or esterification starting with the commercially available 6-hydroxy-2,3-dihydro-1H-inden-1-one in one or two steps. Binding affinities towards the human MAO isoenzymes were estimated in vitro by radioligand displacement. HL126 was selected for radiofluorination via its corresponding boronic acid pinacol ester. In vitro autoradiography of [18F]HL126 was performed in mice brain slices. In vivo evaluation of [18F
...
]HL126 in CD-1 mice was carried out and metabolism studies were performed in plasma and brain samples via radio-HPLC. Ergebnisse/Results The fluorinated indanone derivatives were synthesized in yields ranging from 65-89 %. The fluorophenyl ether derivative, HL126, was further selected for radiofluorination based on its high binding affinity towards MAO B (Ki = 6.9 ± 5.3 nM). [18F]HL126 was obtained by an alcohol-enhanced copper-mediated approach via the corresponding boronic acid pinacol ester precursor with radiochemical yields of about 11 ± 3 %, high radiochemical purities (≥99 %) and molar activities in the range of 20 GBq/mmol. In vitro autoradiography showed a specific blockade with selective MAO-A/B inhibitors. PET/MRI analyses revealed that [18F]HL126 readily enters the brain. Some radiometabolites do cross the blood-brain barrier. Schlussfolgerungen/Conclusions Although metabolism studies with [18F] HL126 revealed the presence of radiometabolites in the brain, the high binding affinity towards MAO B and the pronounced selectivity in in vitro autoradiography studies encourage further derivatization of indanone-based scaffolds for targeting MAO B.
Izvor:
58th Annual Meeting of the German Society for Nuclear Medicine, Leipzig, Germany, 2020, 59
Finansiranje / projekti: