Gamma-ray-induced structural transformation of GQDs towards the improvement of their optical properties, monitoring of selected toxic compounds, and photo-induced effect on bacterial strains
Authors
Dorontic, Sladjana
Bonasera, Aurelio
Scopelliti, Michelangelo
Marković, Olivera
Bajuk Bogdanović, Danica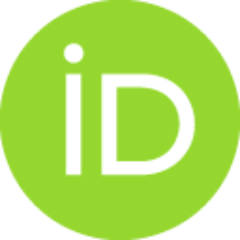 Ciasca, Gabriele
Romanò, Sabrina
Dimkić, Ivica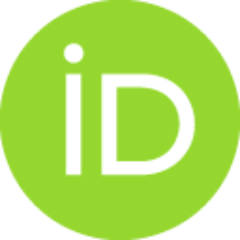 Budimir, Milica D.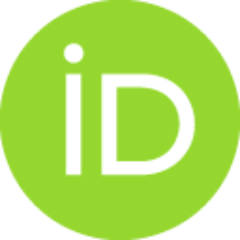 Marinković, Dragana
Jovanovic, Svetlana
Article (Published version)

Abstract
Structural modification of different carbon-based nanomaterials is often necessary to improve their morphology and optical properties, particularly the incorporation of N-atoms in graphene quantum dots (GQDs). Here, a clean, simple, one-step, and eco-friendly method for N-doping of GQDs using gamma irradiation is reported. GQDs were irradiated in the presence of the different ethylenediamine (EDA) amounts (1 g, 5 g, and 10 g) and the highest % of N was detected in the presence of 10 g. N-doped GQDs emitted strong, blue photoluminescence (PL). Photoluminescence quantum yield was increased from 1.45, as obtained for non-irradiated dots, to 7.24% for those irradiated in the presence of 1 g of EDA. Modified GQDs were investigated as a PL probe for the detection of insecticide Carbofuran (2,2-Dimethyl-2,3-dihydro-1-benzofuran-7- yl methylcarbamate) and herbicide Amitrole (3-amino-1,2,4-triazole). The limit of detection was 5.4 µmol L−1 for Carbofuran. For the first time, Amitrole
...
was detected by GQDs in a turn-off/turn-on mechanism using Pd(II) ions as a quenching agent. First, Pd(II) ions were quenched (turn-off) PL of GQDs, while after Amitrole addition, PL was recovered linearly with Amitrole concentration (turn-on). LOD was 2.03 µmol L−1 . These results suggest that modified GQDs can be used as an efficient new material for Carbofuran and Amitrole detection. Furthermore, the phototoxicity of dots was investigated on both Gram-positive and Gram-negative bacterial strains. When bacterial cells were exposed to different GQD concentrations and illuminated with light of 470 nm wavelength, the toxic effects were not observed.
Keywords:
graphene quantum dots / N-doping / gamma-irradiation / photoluminescence / carbofuran / 3-amino-1,2,4-triazole / detection / antibacterial effects
Source:
Nanomaterials, 2022, 12, 2714-
Funding / projects:
PHOTOGUN4MICROBES - Are photoactive nanoparticles salvation for global infectional treath? (RS-7741955)
Ministry of Education, Science and Technological Development, Republic of Serbia, Grant no. 200017 (University of Belgrade, Institute of Nuclear Sciences 'Vinča', Belgrade-Vinča) (RS-200017)
Ministry of Education, Science and Technological Development, Republic of Serbia, Grant no. 200026 (University of Belgrade, Institute of Chemistry, Technology and Metallurgy - IChTM) (RS-200026)
The Italian Ministry of University and Research (MURST, ex-MIUR) is acknowledged by A.B. for funding his research activities (PON "AIM: Attrazione e Mobilità Internazionale", call AIM1809078-2, CUP B78D19000280001).
The Advanced Technologies Network (ATeN) Center (University of Palermo; project "Mediterranean Center for Human Health Advanced Biotechnologies (CHAB)", PON R&C 2007–2013) is also acknowledged for hospitality and service.