Supplementary material for: Dodevska, M.; Kukić-Marković, J.; Sofrenić, I.; Tešević, V.; Janković, M.; Đorđević, B.; Ivanović, N. Similarities and Differences in the Nutritional Composition of Nuts and Seeds in Serbia. Frontiers in Nutrition 2022, 9. https://doi.org/10.3389/fnut.2022.1003125.
Authors
Dodevska, Margarita
Kukić-Marković, Jelena
Sofrenić, Ivana V.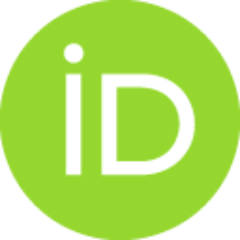 Tešević, Vele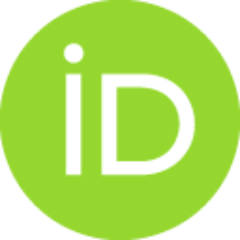 Janković, Milica
Đorđević, Brižita
Ivanović, Nevena
Dataset (Published version)

Abstract
Nuts and seeds are an indispensable part of the plant-based diet, which is becoming increasingly popular due to the evidence of their health benefits and contribution to sustainability and planetary health. Since the health effects of consuming nuts and seeds directly depend on their nutritional composition and consumed amount, it is essential to know the exact chemical composition of each nut and seed so that appropriate dietary interventions can be adequately planned. The present study aimed to examine the chemical composition of nuts and seeds obtained from the Serbian market and to highlight the similarities and differences in their nutritional composition. In twenty-four samples of nuts and seeds, the content of total lipids, including fatty acid profile, total proteins, including amino acid profile, total carbohydrates (sugars and fibers), phytosterols, and minerals were determined. Content of selected nutrients in grams (g) or milligrams (mg) of nuts and seeds was expressed in o
...
ne portion (28 g) and as a percentage of contribution of Reference Intakes (% RI) and Dietary Reference Value (% DRV) for macronutrients and minerals, respectively. Some of the seed representatives appeared to be rich sources of essential omega-3 fatty acid, α-linolenic acid (ALA) (flax seed vs. walnut, 6.50 vs. 0.56 g per portion, respectively), dietary fibers (chia seed vs. raw almond, 10.6 vs. 3.4 g per portion, respectively), calcium (black sesame seed vs. almond roasted, 32.4% NRV vs. 8.1% NRV per portion, respectively), magnesium (hemp seed vs. Brazil nut, 38.3% NRV vs. 27.8% NRV per portion, respectively), and zinc (hemp seed vs. pine nut, 21.4% NRV vs. 17.6% NRV per portion, respectively). Our results highlighted the crucial role of seeds in the diet, especially as a better source of nutrients compared to nuts. Furthermore, it was seen that nuts and seeds are different and complementary in their composition. Thus, in order to meet the needs for certain nutrients for which nuts and seeds are used as dietary sources (essential fatty acids, minerals, dietary fibers), it would be beneficial to combine both nuts and seeds as a part of a healthy dietary pattern.
Keywords:
dietary fibers / essential amino acids / essential fatty acids / minerals / nutrients / nuts / phytosterols / seeds
Source:
Frontiers in Nutrition, 2022, 9
Funding / projects: