Moss Biomonitoring of Organic Pollutants: Up-to-date Achievments, Needs and Potentials
Authors
Jovanović, Gordana
Aničić Urošević, Mira
Herceg Romanić, Snježana
Mendaš, Gordana
Janković, Milan
Popović, Aleksandar R.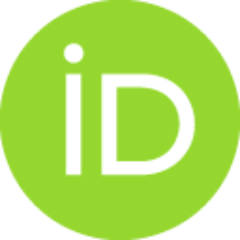 Book part (Accepted Version)

,
Nova Science Publishers, New York, USA
Abstract
Air pollution represents a key environmental hazard to human health and disease burden worldwide. Emissions of air contaminants by human activities refer to different classes of organic compounds including polycyclic aromatic hydrocarbons (PAHs), polychlorinated biphenyls (PCBs), and organochlorine pesticides (OCPs), which are widely known for numerous adverse effects. Characterized as hydrophobic, the pollutants bind to particles in soil and sediment, which can act as a secondary source of pollution for environmental media (water, air and living organisms). Although monitoring of organic pollutants (OPs) is a mandatory and on-going process across Europe and the United States, investigating the behavior of OPs is still challenging, as the available databases lack extensive geographical coverage and appropriate temporal periodicity. Biomonitoring using mosses has been highlighted as an emerging method for the assessment of air pollution, but extensive research has been devoted to the mo
...
ss biomonitoring of trace elements, whereas less attention has been paid to OPs. In this chapter, we present our research, which aimed to: i) investigate how exposure time affects the moss bag uptake of PAHs; ii) compare different chromatographic techniques for the determination of PAHs in moss samples and iii) provide an overview of the applicable advantages of moss bags over other (bio)monitors and the methodology aspects concerning moss biomonitoring of PAHs. We also present our experience regarding biomonitoring of organochlorines by another frequently used plant species – pine needles. The presented findings could serve as a valuable base for further research supporting moss biomonitoring as a suitable method for the spatio-temporal screening of OP presence in air as well as air quality management in general.
Keywords:
polycyclic aromatic hydrocarbons (PAHs) / organochlorine pesticides (OCPs) / polychlorinated biphenyls (PCBs) / Sphagnum girgensohnii / Hypnum cupressiforme
Source:
Advances in Environmental Research, 2022, 90
Publisher:
Nova Science Publishers, New York, USA