Novel Solid-State Approach to Nickel Ferrite Electrocatalyst for the Detection of Gallic Acid
Authors
Šuljagić, Marija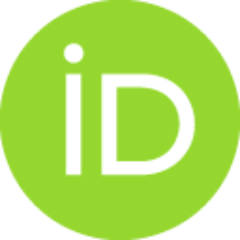 Stanković, D.
Mirković, M.
Pavlović, V.
Petronijević, I.
Jeremić, D.
Andjelković, Ljubica
Article (Published version)

Abstract
Abstract: Nickel ferrite nanoparticles were synthesized via thermal decomposition of β-diketonato complexes of nickel(II) and iron(III). The mechano-chemical activation of the complex precursors was used to ensure the increase in the reaction activity and consequently reduce thermal decomposition temperature. The prepared sample was thoroughly characterized by X-ray powder diffraction, FT-IR spectroscopy, scanning electron microscopy (SEM) coupled with electron dispersive spectroscopy (EDS), and transmission electron microscopy (TEM). X-ray powder diffraction and FT-IR confirmed the spinel phase of the investigated powder. SEM and TEM revealed the ultrafine nature of nanosized polygonal particles, with a pronounced agglomeration effect. The capacity for electrocatalytic applications was examined using cyclic voltammetry (CV) and electrical impedance spectroscopy (EIS). Electrocatalytic measurements pointed out that the addition of 5% of nickel ferrite as a modifier to carbon paste elec
...
trode caused a current increase and a decrease of the EIS semicircle. Further increase in the amount of the modifier decreased heterogeneity of the electrode surface and served as excellent sensor for the detection of gallic acid in the concentration range from 1 to 10 µM with the detection limit of 0.27 µM. This unambiguously indicated the significant improvement in electrode transfer rate and better characteristics of the diffusion layer. © 2022, Pleiades Publishing, Ltd.
Keywords:
acetylacetone complexes / mechanochemical synthesis / nickel ferrite / sensors / spinels
Source:
Russian Journal of Inorganic Chemistry, 2022, 67, S13-S21
Funding / projects: