Three-Dimensional Database Mining Identifies a Unique Chemotype that Unites Structurally Diverse Botulinum Neurotoxin Serotype A Inhibitors in a Three-Zone Pharmacophore
Authors
Hermone, Ann R.
Burnett, James C.
Nuss, Jonathan E.
Tressler, Lyal E.
Nguyen, Tam L.
Šolaja, Bogdan A.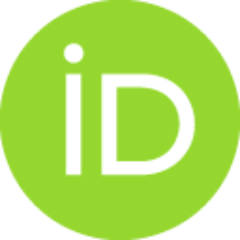 Vennerstrom, Jonathan L.
Schmidt, James J.
Wipf, Peter
Bavari, Sina
Gussio, Rick
Article (Published version)

Abstract
A search query consisting of two aromatic centers and two cationic centers was defined based on previously identified small molecule inhibitors of the botulinum neurotoxin serotype A light chain (BoNT/A LC) and used to mine the National Cancer Institute Open Repository. Ten small molecule hits were identified, and upon testing, three demonstrated inhibitory activity. Of these, one was structurally unique, possessing a rigid diazochrysene scaffold. The steric limitations of the diazachrysene imposed a separation between the overlaps of previously identified inhibitors, revealing an extended binding mode. As a result, the pharmacophore for BoNT/A LC inhibition has been modified to encompass three zones. To demonstrate the utility of this model, a novel three-zone inhibitor was mined and its activity was confirmed.
Keywords:
molecular modeling / screening / drug discovery / biologically active compounds / botulinum neurotoxin
Source:
ChemMedChem, 2008, 3, 12, 1905-1912
Publisher:
Wiley-V C H Verlag Gmbh, Weinheim