Revealing the story of an orphan drug: clofazimine speciation and solubilization as a function of pH
Authors
Verbić, Tatjana Ž.
Avdeef, Alex
Tam, Kin Y.
Marković, Olivera S.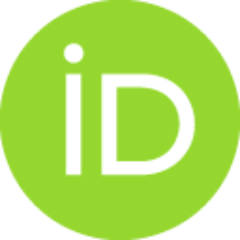 Pešić, Miloš P.
Topalović, Igor A.
Veljković, Dušan Ž.
Kathawala, Mufaddal
Serajuddin, Abu T. M.
Conference object (Published version)

Abstract
Since the introduction of combinatorial chemistry and high-throughput screening in drug discovery in the early 1990s, the solubility of new chemical entities (NCE) decreased drastically while their lipophilicities increased greatly. Characterizing physicochemical properties of low soluble molecules can be especially challenging, since such molecules can undergo complicated reactions in aqueous solution, such as forming precipitates or complexes with buffer species or undergoing self-aggregation (dimer, trimer, etc.)1,2 or micelle formations. Most drugs are ionizable. Foremost to the rational interpretation of solution behavior of ionizable drugs in a physiologically-relevant pH domain requires an accurate aqueous pKa, determined by a suitable method. In a pH-dependent measurement of a property (e.g. solubility-, lipophilicity-, permeability-pH), when the apparent pKa value is different from the true aqueous pKa value, it may be an early clue that nonideal solution beh
...
avior may be taking place. In pharmaceutical research, it may seem cost-effective to use calculated pKa instead of measured values, but paradoxically, such preference can lead to inaccurate rationalization of the pH-dependent behavior of the drug molecule. For simple molecules, calculated values can be useful, but for today's new drugs or for molecules prone to complicated solution behavior, the use of calculated pKas can substantially wrench the interpretation of solution properties. Clofazimine (CFZ), although discovered about 66 years ago, and used therapeutically for nearly 40 years, exhibits some of the properties of relatively recent drug molecules by being extremely water insoluble and having variable pKa values reported. We have recently combined potentiometric titrations and UV/Vis spectrophotometry in methanol-water cosolvent media, accompanied by DFT calculations, to assess the hypothesis of CFZ free base dimerization. We reasoned that a soluble dimer might form from drug-drug adhesion along the hydrophobic molecular surface. With lessened exposure of the hydrophobic surface to water, the dimer would be more water soluble than the monomeric free base. In saturated solutions, the apparent solubility in alkaline pH would be elevated due to the presence of the dimer. The effect of that would be a lower pKa and reverse pKa cosolvent dependence – the behaviour we have noticed in CFZ aqueous solutions. These findings are of paramount importance for understanding of CFZ speciation and the future progress in developing its improved formulations which is the subject of our ongoing studies.
Source:
10th IAPC Meeting: Tenth World Conference on Physico-Chemical Methods in Drug Discovery & Sixth World Conference on ADMET and DMPK Belgrade, Serbia, September 4-6, 2023, 2023, 15-15
Publisher:
International Association of Physical Chemists
Funding / projects: