Clofazimine acid-base solubilization: influence of small organic acids' concentration
Authors
Topalović, Igor A.
Marković, Olivera S.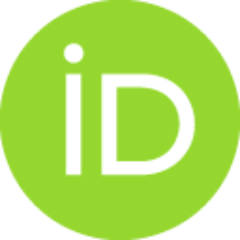 Pešić, Miloš P.
Kathawala, Mufaddal
Serajuddin, Abu T. M.
Avdeef, Alex
Verbić, Tatjana Ž.
Conference object (Published version)

Abstract
Methods for drug solubilization have become important part of modern drug discovery and development due to increasing number of extremely insoluble drugs and drug candidates. One of such methods is acid-base supersolubilization (ABS) [1]. Clofazimine (CFZ) is weakly basic antibiotic and anti-inflammatory drug, most notably used in the treatment of leprosy and tuberculosis, with recently proven inhibitory activity against several coronaviruses [2]. We have recently unraveled its aqueous pKa value and its unique cosolvent dependence [3]. The aim of the present study was to investigate CFZ solubilization using the ABS approach. Eight small organic acids were tested for the ABS effect (glutaric, malic, tartaric, citric, malonic, maleic, succinic, adipic) but only glutaric (GA), malic (MA), and tartaric (TA) acids showed some solubilization effect. The effect of their concentration (and the solution pH value) was further tested. The solubility of CFZ was determined in GA,
...
MA, and TA solutions in wide concentration (1.0×10-2 – 5.0 M) and pH range (~0.2 – 4.8). Equilibration time was 24 hours (6 h of stirring + 18 h of sedimentation). Phases were separated by filtration. The CFZ concentration in supernatant was determined by HPLC-UV/VIS. Results show that CFZ solubility increases as acid concentration increases: from 3.04×10-3 to 10.68 mg/mL (in GA), from 9.06×10-3 to 1.23 mg/mL (in MA) and from 4.76×10-3 to 0.32 mg/mL (in TA). The effect of CFZ solubilization is much more pronounced when the acid concentration is raised above 2 M. These results can be used as the basis for further CFZ formulation optimization. Furthermore, our ongoing research is focused on the type of interactions and other possible factors that can influence CFZ and other prectically insoluble drugs, embracing (super)solu bilization as a general methodology in drug design and development.
Source:
10th IAPC Meeting: Tenth World Conference on Physico-Chemical Methods in Drug Discovery & Sixth World Conference on ADMET and DMPK Belgrade, Serbia, September 4-6, 2023, 2023, 66-66
Publisher:
International Association of Physical Chemists
Funding / projects: