Zn(II) complex with pyridine based 1,3-selenazolyl-hydrazone
Authors
Ristić, Predrag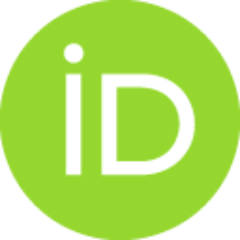 Conference object (Published version)

Abstract
Због своје могућности да оствари координационе бројеве од 2 до 9, високе биодоступност и афинитета према N, O, S-донорским атомима, Zn(II) се користи за синтезе комплекса у циљу њихове специфичне примене. У Кембричкој структурној бази података је депоновано само осам кристалних структура комплекса Zn(II), Cd(II) и Co(III) са N-хетероароматичним 1,3-селеназолил-хидразонским лигандима. У овом раду је фокус био на кристалној структури комплекса Zn(II) са лигандом HLSe2 (2-Cl-Se; Слика 1). Молекулска и кристална структура новог комплекса 2-Cl-Se је упоређена са претходно објављеним Zn(II) комплексом са лигандом HLS2 (2-Cl), структурним аналогом лиганда HLSe2 [1]. Праћен утицај изостерне S/Se замене на топологију и енергетску дистрибуцију интермолекулских интеракција у Zn(II) комплексима са 1,3-селеназолил/тиазолил-хидразонима на бази пиридина.
Due to its ability to achieve coordination numbers from 2 to 9, high bioavail-ability, and affinity to N, O, and S-donor atoms, Zn(II) is used for the syn-thesis of complexes with the aim of their specific application. Only eight crystal structures of Zn(II), Cd(II), and Co(III) complexes with N-heteroaromatic 1,3-selenazolyl-hydrazone ligands are deposited in the Cam-bridge Structural Database. This work focused on the crystal structure of the Zn(II) complex with the HLSe2 ligand (2-Cl-Se; Figure 1). The molecular and crystal structure of the new 2-Cl-Se complex was compared with the previ-ously published Zn(II) complex with the HLS2 ligand (2-Cl), a structural analog of the HLSe2 ligand [1]. The influence of isosteric S/Se substitution on the topology and energy distribution of intermolecular interactions in Zn(II) complexes with pyridine-based 1,3-selenazolyl/thiazolyl-hydrazones was monitored [1].
Source:
28th Conference of the Serbian Crystallographic Society, Čačak, Serbia, June 14–15, 2023, 2023
Publisher:
Belgrade : Serbian Crystallographic Society
Funding / projects:
The publication is financially supported by Ministry of Education, Science and Technological development, Republic of Serbia.