GC-MS in crude oil correlation studies - Effects of biodegradation on sterane and terpane maturation parameters
Authors
Jovančićević, Branimir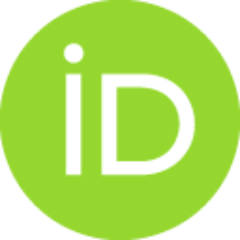 Tasić, L.Z.
Polić, Predrag S.
Nedeljković, J.M.
Golovko, A.K.
Vitorović, Dragomir K.
Article (Published version)

Abstract
GC-MS was applied in order to determine the effects of biodegradation on steranes and terpanes in crude oils. Sterane and tcrpane maturation parameters were correlated in 36 crude oils, biodegraded to various degrees (28 samples originate from the SE part of the Pannonian Basin, Yugoslavia, and X samples were obtained from the oil fields of Eastern Russia). The absence of any correlation between terpane maturation parameters indicated that terpane isomers are highly altered during biodegradation. On the other hand, satisfactory correlation between sterane parameters indicated that their abundance and distribution is less affected by microbial activity, and it can be concluded that sterane parameters represent more reliable maturation parameters.
Keywords:
GS-MS spectra / Maturation parameters / Steranes / Terpanes
Source:
Journal of the Serbian Chemical Society, 1996, 61, 9, 817-821