A contribution to the elucidation of oil migration mechanisms through water-wet sediments: Crushed rock environment as example
Authors
Jovančićević, Branimir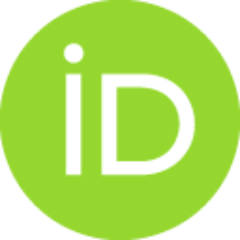 Tasić, L.Z.
Vujasinović, S.O.
Matić, I.D.
Malović, D.D.
Pfendt, Petar A.
Article (Published version)

Abstract
In order to gain insight into oil transformations which occur during migration, and to contribute to the elucidation of migration mechanisms in water-wet environments, the content and composition of heavy fuel oil from an accidental oil spill near the railway station of Ušće (Kraljevo) was determined in crushed rock samples from various depths and distances from the oil spill. The group composition (saturated hydrocarbons, aromates, NSO-compounds and residue) of heavy fuel oil extracts was determined. n-Alkanes and isoprenoid alkanes, pristane (Pr) and phytane (Phyt), in the saturated hydrocarbon fraction were identified by gas chromatography (GC). X-ray diffraction analysis (XRD) was applied on the inorganic residue in order to determine its mineralogical composition. The observed differences in the group composition (increase in NSO-compounds content with depth and distance), and in the distribution of n-alkanes and isoprenoid alkanes (the shift of the n-alkane-maximum and the shift
...
of Pr/n-C17-and Phyt/n-C18-ratios towards higher values with depth and distance) lead to the conclusion that heavy fuel oil migration through the crushed rock environment occurred in the presence of water by the colloidal micelle mechanism.
Keywords:
Crushed rock environment / N-alkanes / NSO-compounds / Oil migration / Pristane and phytane
Source:
Journal of the Serbian Chemical Society, 1996, 61, 11, 1025-1031