Magnetic, electrochemical and antimicrobial properties of some Cu(II) complexes with TPMC
Authors
Vuckovic, G
Antonijevic-Nikolic, M
Korabik, M
Mrozinski, J
Manojlović, Dragan D.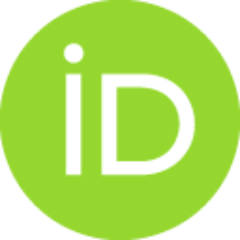 Gojgić-Cvijović, Gordana D.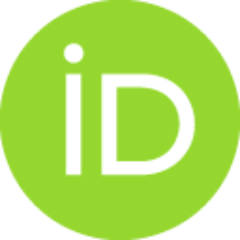 Matsumoto, N
Article (Published version)

Abstract
Three complexes: [Cu-2(C6H5COO)tpmc](ClO4)(3)center dot CH3OH, (A), (tpmc = N,N',N'',N''' tetrakis(2-pyridilmethyl)-1,4,8,11-tetraazacyclotetradecane), [Cu-2(Hpht)tpmc](ClO4)(3)center dot 3H(2)O (H(2)pht = phtalic acid) (B) and [Cu-4(ipht)(tpmc)(2)](ClO4)(6)center dot NaClO(4)center dot 2CH(3)CN(H(2)ipht = isophtalic acid) (C) previously described were investigated by magnetic measurements, cyclic voltammetry (CV) and were tested towards some strains of microorganisms. It is found that all three complexes were electrochemically stable in the investigated ranges. The least stable was mu-ipht-complex (C) due to the reaction of central ion, which is seen from weak peaks in its cyclic voltammogram. Complexes were characterized by variable temperature magnetic measurements (4.2-300 K) and the observed data were successfully simulated by the equation based on the spin Hamiltonian operator, (H) over cap = -2J (S) over cap (1)(S) over cap (2), giving the ferromagnetic exchange parameters J = 0
...
.92 cm(-1) for A, J = 0.55 cm(-1) for B and J = 0.65 cm(-1) for C. For the complex C model of molecular magnet with two magnetically isolated dimeric subunits was used. These results indicate the presence of weak ferromagnetic spin exchange interaction between the Cu-II magnetic centers within each molecule.
Keywords:
Cu-II complexes / tpmc / redox properties / carboxylato bridged ligands
Source:
Polish Journal of Chemistry, 2005, 79, 4, 679-687
Publisher:
Polish Chemical Society, Warsaw