Stereoselective "electrophilic" cyclometalation of planar-prochiral (eta(6)-arene)tricarbonylchromium complexes with asymmetric metal centers: pseudo-T-4 [Cp*RhCl2](2) and [Cp*IrCl2](2)
Authors
Scheeren, Carla
Maasarani, Fida
Hijazi, Akram
Đukić, Jean-Pierre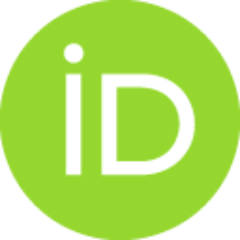 Pfeffer, Michel
Zarić, Snežana D.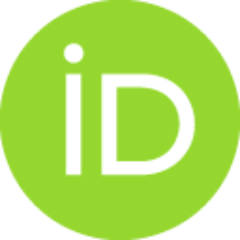 Le Goff, Xavier-Frederic
Ricard, Louis
Article (Published version)

Abstract
The reactivity of a set of prototypical (eta(6)-arene)tricarbonylchromium complexes bearing amino, oxazolyl, and pyridyl ancillary ligands versus [Cp*RhCl2](2) and [Cp*IrCl2](2) has been investigated. Successful cyclometalation reactions were achieved essentially in the presence of hydrated sodium acetate with planar-prochiral 2-phenylpyridine and 3-methyl-2-phenylpyridine complexes with yields ranging from 60% to 92%. The most salient feature of the reported reactions is their stereoselectivity, as the only diastereomers to be produced are those with the Rh- and Ir-bound chloro ligand located trans with respect to the Cr(CO)(3). According to X-ray diffraction analyses, a relative rac-(pR,T-4-S) configuration may be assigned to the complexes: the Cp* ligand sits unexpectedly syn with respect to the tricarbonylmetal moiety. Introduction of the Cr(CO)(3) moiety by treatment of cycloiridated 2-phenylpyridine with tricarbonyl(eta(6)-naphthalene)chromium resulted in a unique diastereomer of
...
the same relative configuration. Quantum calculations using the density functional theory were carried out on models of syn and trans-chloro isomers. Owing to strong electrostatic repulsion between the chloro ligand and the Cr(CO)(3) moiety, the syn-chloro isomers were found less stable by 7-8 kcal/mol than the trans counterparts, suggesting that cyclorhodation and cycloiridation reactions are thermodynamically controlled.
Source:
Organometallics, 2007, 26, 14, 3336-3345
Publisher:
Amer Chemical Soc, Washington
Projects: