Essential oil of the aerial parts of Artemisia lobelii
Etarsko ulje nadzemnog dela vrste Artemisia lobelii
Authors
Jović, Dragana
Đoković, Dejan D.
Tešević, Vele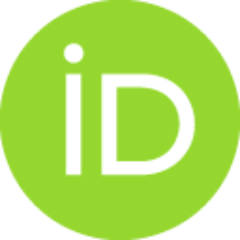 Vajs, Vlatka
Tasić, Slavoljub
Milosavljević, Slobodan M.
Article (Published version)

Abstract
Essential oils of the aerial parts of Artemisia lobelii var. biasolettiana and A. lobelii var. canescens were found (according to GC and GC/MS) to contain oxygenated sesquiterepenes as the main coinstitutents. Among them the most abundant were diastereomeric davanones constituting ca 48% and 59% of the oil in var. biasolettiana and canescens, respectively.
Ispitivan je hemijski sastav etarskog ulja nadzemnih delova dva varijeteta vrste Artemisia lobelii All., određenih prema Hayek (6), kao var. canescens (DC.) Briqu. i var. biasolettiana (Vis.) Maly K. Uzorci obe vrste su sakupljene avgusta 2001. na lokalitetu Ljevište (Moračke planine - Crna Gora) i sadrže uglavnom slične konstituente. Dominantni su oksigenovani seskviterpeni. Među njima, najzastupljeniji su diastereomerni dioksigenovani seskviterpeni - davanoni (Tabela 1, komponente 48, 54 i 56), koji su po prvi put detektovani u etarskom ulju ovih vrsta.
Keywords:
Artemisia lobelii var. biasolettiana / A. lobelii var. canescens / essential oils / GC/MS / davanones
Source:
Lekovite sirovine, 2001, 21, 45-50