Essential oil of needles of dougles fir (pseudosuga menziesii) from different provenances
Etarsko ulje četina duglazije (pseudotsuga menziesii mirb. Franco) iz različitih provenijencija
Authors
Tešević, Vele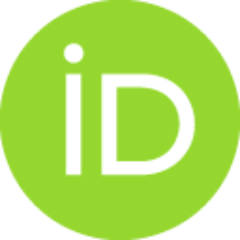 Đoković, Dejan
Milosavljević, Slobodan M.
Lavadinović, Vera
Matović, Milić
Vujević, Dragan
Article (Published version)

Abstract
The essential oils of the fresh neddles from different provenances of Dougles fir (Pseudosuga menziesii) were analysed by GC and GC-MS. Monoterpenes, a-pinene, camphene, b-pinene, citronenal and bornyl acetate were identified by mass spectra and retention time correlations, as major constituents. The differences in the percentages of terpene components indicated division of 6 populations in two groups, one of them richer in a-pinene, camphene, and bornyl acetate and the other type in a-pinene, b-pinene and citronenal.
Metodama gasne hromatografije (GH) i kombinacije gasne hromarografija-masene spektrometrije (GH/MS) ispitivan je kvalitativni i kvantitativni sadržaj etarskog ulja jednogodišnjih i dvogodišnjih četina duglazije (Pseudotstuga menziesii Mirb. Franco) različitih provinijencija.
Keywords:
duglazija / etarsko ulje / provenijencija / monoterpeni
Source:
Lekovite sirovine, 2002, 22, 53-57