Eco-chemical status of the Korbevačka River in souht-eastern Serbia
Authors
Dordević, L.
Gržetić, Ivan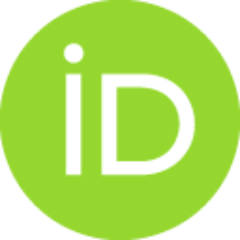 Cvetković, O.
Article (Published version)

Abstract
The Korbevačka River is located in the south-eastern part of Serbia. This river is a main recipient of all kinds of pollutants from the local Pb-Zn mine "Grot". Determination of the eco-chemical status comprised complete physico-chemical analysis of river water like conductivity, pH, BOD5, COD including heavy metals, such as: Pb, Zn, Cd, Cr, Ni, Cu, Hg, As, Fe and Ba. Parallel to these investigations, the analysis of river sediments has been performed. According to the standard values for physical and chemical parameters specified by the Council Directive 75/440/EEC that are required of surface waters intended for the abstraction of drinking water in Member States, the water in the upper part of the Korbevačka River basin belongs to category A3, mainly because of the elevated values for Cu, Pb and COD. The analysis of river sediments also showed that the concentration of Cu, Pb, Cd and Zn are over the values given by the Interim fresh-water sediment quality guidelines ISQG - Canadian s
...
ediment quality guidelines. The correlation of the obtained results has proven the connection between the contaminated sediments and polluted water. Although the concentrations of heavy metals in sediments were quite high, due to neutral or slightly alkaline conditions in river water, the solubility of the mentioned heavy metals was partly prevented. © by PSP.
Keywords:
Eco-chemical status / Heavy metals / Korbevačka River / River water / Sediment
Source:
Fresenius Environmental Bulletin, 2007, 16, 11 A, 1412-1417