In Vivo Enzymes Activities of Some Ru(Ii) Compounds with N-Alkylphenothiazines
In vivo ispitivanje enzimske aktivnosti nekih Ru(II) jedinjenja sa N-alkilfenotiazinima
2016
Authors
Krstic, P. Milena
Borozan, Sunčica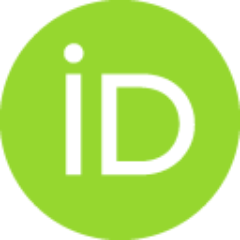 Sovilj, Sofija P.
Grgurić-Šipka, Sanja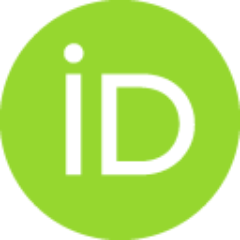 Poljarević, Jelena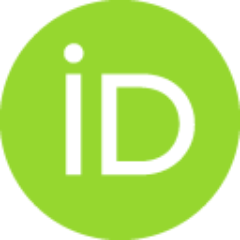 Article (Published version)

Abstract
The purpose of the present study was to investigate and compare the effects of two ruthenium complexes with trifl uoperazine on acethylcholinesterase enzyme activity and lactate dehydrogenase levels in vivo under physiological conditions in rats blood. Complexes 1 and 2 showed positive effects on acethylcholinesterase at all doses and did not disturb its normal activity. Total LDH activity was inhibited in the presence of both complexes, but Ru(II) complexes showed different effects on the activity of LDH isoenzymes. The activities of LDH1 and LDH2 isoenzymes were decreased in all applied doses of the complex 2, while the activity of LDH2 reduced using complex 1 in the same doses. Results of the present study suggest the neuro-and cardio protective potential of oral administration of complexes 1 and 2, as non-toxic compounds under physiological conditions. These protective effects are the result of their potent antioxidant activity.
Cilj ovog rada je da se ispitaju i uporede efekti dva kompleksa rutenijuma sa trifluoperazinom na aktivnost enzima acetilholinesteraze i laktat-dehidrogenase in vivo pod fiziološkim uslovima u krvi pacova. Kompleksi 1 i 2 pokazali su pozitivan efekat na aktivnost acetiholinesteraze u svim primenjenim dozama. Ukupna aktivnost LDH je inhibirana u prisustvu oba kompleksa, ali kompleksi Ru(II) pokazuju različite rezultate na izoenzimske oblike ovog enzima. Aktivnosti izoenzima LDH1 i LDH2 su smanjene u svim primenjenim dozama kompleksa 2, dok kompleks 1 smanjuje aktivnost samo izoenzima LDH2 u tim istim koncentracijama. Rezultati prikazanog istraživanja ukazuju na neuro - i kardio zaštitni potencijal oralne primene kompleksa 1 i 2, kao netoksičnih jedinjenja pod fiziološkim uslovima, indukovano preko njihovog snažnog antioksidativnog efekta.
Keywords:
Ruthenium complexes / N-alkylphenothiazines / N-alkylphenothiazines / acethylcholinesterase / Acethylcholinesterase / Lactate dehydrogenase / lactate dehydrogenase
Source:
Acta Veterinaria, Beograd, 2016, 66, 4, 497-508
Publisher:
De Gruyter Open Ltd, Warsaw
Projects: